Recording for the Special 90-minute ISMPP U:


Coronavirus (COVID-19): Its Impact on Publication Planning


Wednesday, April 29, 2020


11:00 AM (EDT) / 4:00 PM (UK)
Presentation Slides 
To listen to the audio and slide presentation, click on the following link: 
https://www.pathlms.com/ismpp/courses/24746/video_presentations/192190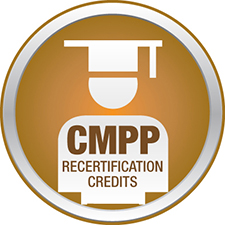 Approved for 1.5 ISMPP CMPP™ recertification credit 
---
Faculty:
Katy Amberley, BA, MA, Chief Executive, British Society for Haematology (BSH)
Jason Gardner, BSc, PhD, ISMPP CMPP™, Head of Scientific Services, CMC Connect, McCann Health Medical Communications
Maria Khan, BSc, Senior Editorial Director for Health Sciences, Wiley
Robert J. Matheis, PhD, MA, President and Chief Executive Officer, International Society for Medical Publication Professionals (ISMPP)

Alex Torre-Tasso, BA, Global Business Unit Head, Envision Pharma Group
Tyson Tu, PhD, Director, Global Medical Communications, Vertex
Chris Winchester, PhD, Chief Executive Officer, Oxford PharmaGenesis
Moderator: 
Carolyn Hustad, PhD, Associate Vice President, Merck & Co., Inc.
---
Webinar Overview:
The Coronavirus (COVID-19) pandemic has impacted nearly every facet of our personal and professional lives. Medical publication professionals are facing uncharted territory and uncertainty as to how long the impact will last.
With live congresses being cancelled, postponed or transitioned to a virtual format, we must now make decisions to convert presentations to virtual format, ensure embargo and copyright policies are followed, and actively update publication plans. Publications may face delays because authors and peer reviewers are focusing on clinical care, and also because of data availability delays.
Please join us to hear a panel of experts discuss their experiences and views, review our membership survey results, and present case studies to help guide professionals through this unprecedented situation.
At the end of this session, participants should be able to:
Be knowledgeable of challenges to medical publishing stemming from the Coronavirus (COVID-19) pandemic

Be aware of how congresses and journal publishers are being affected

Modify publication plans appropriately in response to changing conditions

Maintain good publication practices and ethics in a rapidly shifting environment
This special ISMPP U session is open to all. You will have an opportunity to submit questions at the end of the webinar. Please forward this announcement to colleagues. All are welcome!
---
Sponsorships Available:
Would your company like to sponsor an ISMPP U presentation for $2500? It is available to 1,800+ medical publication professionals around the world and open to the public!
Your company logo will be posted HERE and highlighted during the presentation. Questions, contact [email protected] or to click to 
---
Faculty Bios:
Katy Amberley graduated with a BA in French and Spanish and obtained her  Master's degree in Medieval Studies. She is Chief Executive at the British Society for Haematology (BSH) the UK's biggest professional organisation for doctors and other healthcare professionals who specialise in Haematology. The Society provides clinical guidelines; holds an Annual Scientific Meeting in April and education events across the year; hosts online educational resources; runs a substantive grants programme and co-publishes the British Journal of Haematology and EJHaem with Wiley's.  Katy holds financial and legal responsibility for the BSH's operational performance and the delivery of the Board-approved strategic and is supported by a small, dedicated team of 11 staff.
Jason Gardner holds the position of Head of Scientific Services at CMC Connect, McCann Health Medical Communications. Jason has an honours degree in biological sciences, a doctorate in neuroscience, and he is a Certified Medical Publication Professional. Jason began his career working in the Global Medical Affairs and Global Clinical Development divisions of major UK- and Swiss-based pharmaceutical companies. During this time, he forged effective partnerships with several medical communications agencies to develop and implement medical communication strategies and publication plans for various products across multiple indications. Since joining CMC in 2010, Jason has had the opportunity to also experience the delivery of such outputs from an agency's perspective. At CMC Connect, he leads the scientific team, always striving to achieve excellence and innovation while, at the same time, ensuring efficiency, transparency and compliance. Jason sits on the McCann Health Global Scientific Council, striving to make a meaningful difference in areas of need in medical science. Jason is also a member of The MAP Working Group, the team driving the topics covered in the ISMPP online newsletter.
Carolyn Hustad has been with Merck & Co., Inc. since 2001, starting as a medical writer, then progressing through roles of increasing responsibility until assuming leadership of the Global Scientific & Medical Publications department in 2016. She has a BS in Chemistry/Marine Science from the University of Miami and a PhD in Biochemistry and Molecular Biology from the University of Southern California, where she studied epigenetic regulation of gene expression. She has been a member of ISMPP since it began [Merck was a founding member company] and is also a member of the steering committee of Medical Publishing Insights and Practices (MPIP).
Maria Khan is Senior Editorial Director for Health Sciences. Maria is responsible for the strategic development, management and financial performance of Wiley's portfolio of society-owned and proprietary journals in Health Sciences globally, and has partnered extensively with organisations in medicine throughout her career. Maria is based in Oxford and has served Blackwell and Wiley in numerous editorial capacities in Health Sciences over her 25-year publishing career. She has extensive experience in journals, books, and digital publishing, including many in collaboration with international learned societies, associations and colleges.
Rob Matheis has a long tenure within scientific and medical communications and has been an integral part of ISMPP for more than a decade. He joined ISMPP in July of 2019 from his role as the Executive Director and Head of Global Scientific Communications at Celgene Corporation. Previously, he was Senior Director of Evidence Based Medical Communications at Sanofi. Rob began his ISMPP journey as inaugural Chair of the ISMPP Credentialing Board of Trustees, with oversight of examination development and establishment of credentialing criteria. He also served as the 7th President of the ISMPP Board of Trustees. During his tenure, Rob was an influential champion for transitioning ISMPP governance to a permanent board-appointed President and CEO. Most recently, Rob has been Chair of the ISMPP Global Transparency and Trends Committee and a Workstream Lead for the ISMPP Authorship Selection Best Practices Task Force.
His professional interests include establishing the value proposition for medical affairs and enriching the role of medical publication professionals to include medical communication capabilities.Dr. Matheis is a licensed clinical psychologist with specializations in behavioral statistics, neuropsychology, and organizational psychology. He is well-published with an extensive bibliography covering brain and spinal cord injury, multiple sclerosis, and alternative medicine. Outside of work, Rob enjoys spending time with his family, staying active, and volunteering with various community organizations.
Chris Winchester is CEO of Oxford PharmaGenesis, an award-winning HealthScience communications consultancy with over 300 employees in Oxford, London, Cardiff, Cambridge, Basel, Melbourne and Philadelphia. He is Past Chair of the International Society for Medical Publication Professionals, Co-foundewr of Open Pharma, and a Director of Oxford Health Policy Forum. Chris believes that accurate and timely communication plays a vital role in evidence-based medicine. and publishes and peer reviews original research and systematic reviews in this area and beyond (see https://orcid.org/0000-0003-3267-3990). He is proud of the partnership between Oxford PharmaGenesis and Evidence Aid, a global charity that is actively collating and disseminating the best available evidence on the management of COVID-19.
Alex Torre-Tasso joined Envision Pharma Group in 2004 when the organization was 15 individuals and now 16 years later is closing in on 800 employees. Prior to joining Envision Pharma Group, Alex spent 15 years in medical advertising, managing plans across a variety of blockbusters including Lipitor. Over the past 16 years while at Envision Pharma Group, Alex's role within the organization has grown from VP, Account Director to Divisional Lead to now overseeing a variety of divisions and departments as a Global Business Unit Head. Alex has two decades of experience managing and leading a variety of publication and medical communication plans. Alex received a BA from St Lawrence University.
Tyson Tu is a Director in Global Medical Communications at Vertex Pharmaceuticals, leading a team of medical communications professionals with responsibilities in publication and communication strategy and execution. He was previously Head of Scientific Communications at Alkermes, responsible for building a world-class scientific communications team and establishing quality, efficient, and compliant processes and procedures. Between these roles and others, Tyson has over 16 years of experience in Medical Communications, including agency and industry roles that spanned publication planning, scientific communications strategy (including medical communications and medical information), and execution across all aspects of scientific communications.
Tyson received his PhD in Neuroscience from SUNY Upstate Medical University and completed a postdoctoral fellowship at the Indiana University School of Medicine.